Inspiration Corner
TED is a non profit organization that holds talks on numerous fields of life all over the world. It works under the slogan of "Ideas Worth Spreading". Every year, experts from various fields, philanthropists, scientists, social workers, politicians, successful businessmen, and other experts in other fields of life talk about ideas worth spreading, the videos of which are available on their website: http://ted.com. We have made a list of 5 TED Talks from Pakistan you must watch. Take a look!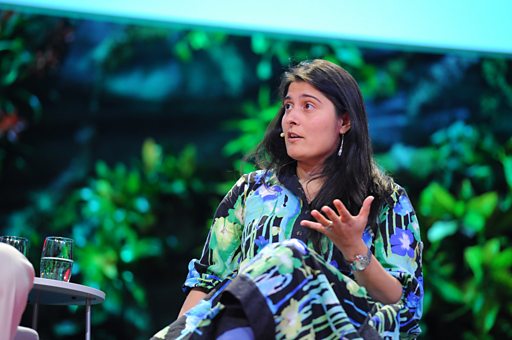 Sharmeen Obaid Chinoy is an award-winning documentary filmmaker, who has worked on bringing cultural and social awareness in Pakistan. In this talk, she talks about how Taliban recruit and train child suicide bombers, keeping them blindfolded from information and using religion to misguide their innocent minds. According to her research, Taliban target large, poor families, and offer food, shelter and sometimes a monthly stipend for the family. Then they take the children hundreds of miles away to Taliban controlled schools where they go through five stages of education.
At stage one, the children from rural areas are brought to hard-line schools run by Taliban. At stage two, they are taught Holy Quran in Arabic, by teachers who distort the meaning as they deem fit to achieve their purpose. Also, the children are forbidden from reading newspapers or books, with severe punishments if they do. At stage three, the children are taught to hate the world, by constant beatings, inadequate food and no chance of playing. At stage four, brainwashing begins with older Taliban talking to the young about the glories of dying for Islam and God. The young children are told that 72 virgins await their arrival in heavens, and that in the afterlife God will judge their intentions and bless them with lakes of honey and milk. At stage five, the children are fed effective and very specific propaganda which reaffirms the anti-western views their elders talk about. This Ted Talk brings to light a new perspective about suicide bombers.
Imran Khan is a noted Pakistani politician and a former cricketer. He is the chairman of the political party named PTI (Pakistan Tehreek-e-Insaaf). He is also known for his notable philanthropic work and being the most successful captain that the Pakistani cricket team was led by.
He, throughout this video, has emphasized on the importance of determination and courage. He is of the opinion that when one focuses on their dreams with raw passion and determination, they are rewarded with success. The world tries to bring you down on your knees, failures knock the breath right out of you and there are even times when giving up seems easier than striving hard.
The minute you let your dreams get affected by these factors is the minute the world wins and you lose. The speaker has constantly emphasized on the need to have faith, because he believes that as long as faith is alive there is no feat that remains impossible. Whoever let's fear lead them astray from the paths that they choose, can never, ever achieve their dreams. Vision should not be compromised because of fear or in the face of challenges. Only with hope, determination and faith can success be prized.
The speaker, Raja Sabri Khan, is the owner and Chief Executive of Integrated Dynamics. He is an Aerospace design engineer from the Massachusetts Institute of Technology, and has carried out extensive research and published widely in the various fields related to aerodynamics and GPS system. The speaker talks about his fascination with aircrafts which started in early childhood. He went on to build a drone for surveillance purposes, but since the essential ingredients necessary to build them were very limited then, he had to make do with microtrons from microwaves, car alternators to charge the drones' batteries, and countless other improvisations.
The speaker says that, although the majority of people today are against the idea of building them, drones are highly capable of doing tasks impossible for manned flights. He tells us that drones today are being used to study fish in the Great Barrier Reef, drop medicines to stranded mountaineers, map the Eco system of the Amazon Rainforest, monitor earthquake sites, promote faster flood relief, and much more. All of these were made in Pakistan. The speaker's vision for future includes more research on aerospace and drone technology. He is of the opinion that drone strikes, and not drone technology, should be abhorred.
4- Asher Hasan: My message of peace from Pakistan

In this talk, Asher Hasan tells about a different image of Pakistan than what is painted in most of the Western minds. The video shows a series of photographs captured by young Pakistani photographers, and every photograph tells a story. The first photograph shows Abdul Khan, a talented Peshawari man who crafts and sells multicolored and beautiful satchels. The second photograph shows two young girls, wearing dupattas and laughing at the camera. One of them aspires to be a vet, to help the stray cats and dogs in her village. The third photograph shows Kailash, a shopkeeper who sells technicolored bangles. The next photograph shows Zamin, a child of no more than eight years, living a life of internally displaced person (someone who has been forced to move out of their country). The next photograph shows Iman in a specter of red. Iman is an up-and-coming model from Lahore. The next two photographs show an Afghan refugee and an aspiring musician, both wanting to make the world a better place. Then Asher talks about why Indians and Pakistanis need to come together to provide affordable access to catastrophic health care for those who live in the Subcontinent.
5- Maajid Nawaz: A global culture to fight extremism

Maajid Nawaz is a British Pakistani, a convicted Islamist, and a former member of Hizb ut Tehrir. Nowadays, he is the co-founder and Executive Director of the world's first counter terrorism think tank named Quilliam.
The speaker has touched a topic which needs brushing from the grassroots level. He is of the view that in this "age of behavior" people identify each other on the basis of their beliefs, allegiances and thought processes. Matters in such a crucial age demand to be handled delicately. Looking at the recent international headlines, which among us isn't aware of the extremist uprisings in the Arab and Islamic nations.
Social movements had a large part to play in these movements. People bonded over the disappointments of political and economic failures and the advancement in technology eased their way in carrying out transnational movements. Islamists and extremists used technology to their advantage by propagating their messages and communicating across borders.
The same advancement of technology can and should be used for propagating ideas like democracy, tolerance and forward thinking. These thoughts and ideas need to be spread widely, in order for people to bond over them and strive for change. The speaker strongly believes that there is a dire need for global activism in order to spread the message of acceptance. Globalization is the most powerful tool that can be used to spread the word of democracy among the masses.