Health
Although health insurance is not an unknown concept to the Pakistani urban population, there are not many people who take the initiative and buy a coverage policy on their own. In fact, most people who do have health insurance in our country are usually provided the facility as part of their work contract.
Understanding Health Insurance
Health insurance helps people cover expenses they made due to any health-related reason. A health insurance policy can be of two types:
1. Coverage Acquired Independently
A health insurance plan can be a contract between the health insurance company and the individual who is availing the service. These contracts are renewable annually or can be life-long, depending upon the service provider as well as the specific customer requirements and agreement. If health insurance is mandatory because of being a part of the national plan, then it is governed by the state health policies.
2. Employment-Based Health Coverage
Medical insurance can also be provided by the employer. This type of insurance works on the principle of bulk clients. The insurance company contacts potential employers and offers them special packages for their workers, which the organizations can make a part of their employees' work benefits.
Health Insurance in Pakistan
Health insurance in Pakistan works under the principle of Insurance Ordinance 2000. The government of Pakistan established the insurance department as part of the Ministry of Commerce in 1948. Since then, this field has been growing drastically but unfortunately, the government's interest has depleted.
When we see the bigger picture, we are often taken aback by the fact that Pakistani healthcare system is divided into two major categories. The first category includes low-cost government hospitals that offer basic medical services, mostly catering to those in lower economic strata. Parallel to that is the system that relies on private sector medical hospitals-cum-educational institutions.
Even with these two healthcare systems working alongside, regretfully, proper medical facilities are available only to a small percentage of the population.
Why Our Healthcare System Lags Behind
The major flaw in this regard is the meager funds allocation towards the health sector. According to statistics from the World Bank, only 0.8 percent of Pakistan's GDP in 2010 was allocated towards healthcare.
Due to low per capita income, high inflation and increasing cost of living, the trend of buying health insurance policy for individuals and family is quite rare. Paying the monthly premium for one's health insurance is virtually unimaginable for someone who can hardly provide two square meals to his family.
Even though access to health facilities should be the basic right of a citizen, successive Pakistani governments have failed to provide it. In such a scenario, the insurance companies have to strive hard to create mass awareness regarding the significance of health insurance but have not been able to bring about any strategic changes in governmental policies.
Leading Health Insurance Providers In Pakistan
There are a number of Pakistani insurance companies that provide health coverage to their customers. As discussed earlier, the main source of business for these companies are organizations that provide health insurance to their employees. Some of the well-known insurance companies operating in Pakistan include: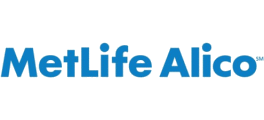 Health care insurance is a wise investment since a person can never predict when he/she might need financial assistance for medical reasons. While there might be conflicting views on the benefits and practicality of health insurance, there is no denying the peace of mind one can acquire with the knowledge of having something to fall back upon during times of health crises.